New 2 in 1 stroller/bicycle/scooter cup and phone holder Black. ON8494
Sports & outdoors / Outdoors / Biking Equipment
€8.66
€19.05
45% OFF
Promotion 1 Day Only
Main Features & Information
Accmor stroller cup holder with phone holder fits forvmost baby strollers, walker, wheelchair, bike, rollator, scooter, boat handle bar ,shopping cart, kayak, ATV,
lawnmower, motorcycles, treadmill, etc.
color: black
The Phone Holder Compatible with Almost all Brands of Phones' Compatible with iPhone, LG,Samsung, Android phones etc
Holder Clip Range:
0.55in -1.7 in / 1.4 cm- 4.5 cm
Organizer Size: 9cmx9 cm / 3.5 x3.5in
Material: ABS plastic, anti-skidding rubber
Package Includes: 1 * cup holder.
Details in pictures.
We ship fast! Will Combine Shipping for Orders of More than One Item.
Accepting Reasonable Offers
You Rock! Thank you for shopping with us.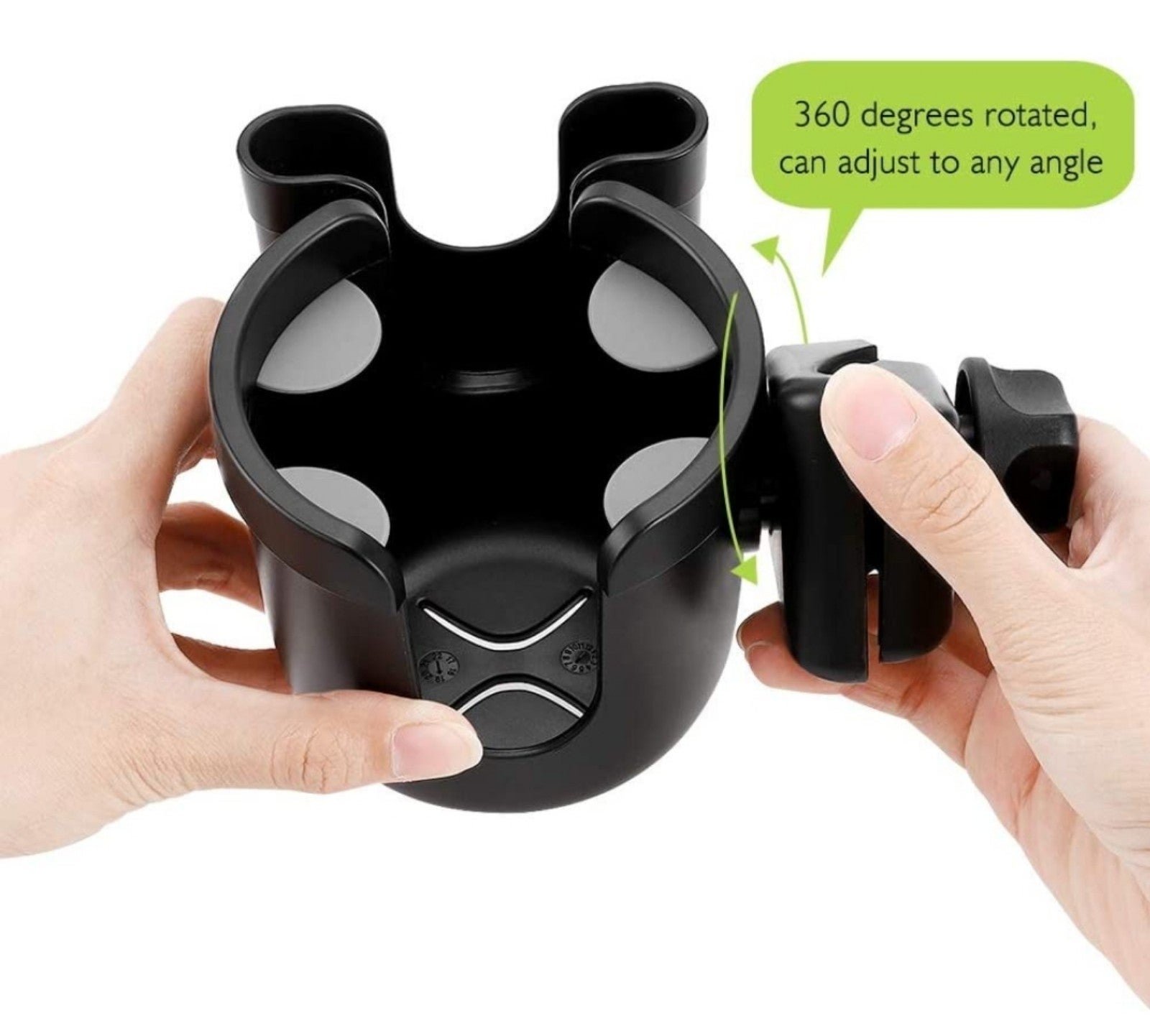 New 2 in 1 stroller/bicycle/scooter cup and phone holder Black. ON8494